Photoshop's role in modern art
Theres such an opinion, that Photoshop is used just for retouching unsuccessful pictures and remarking any defects. But actually possibilities of Photoshop exceed the limits of correction images and, with imagination of photographer, it can help in creation real masterpieces. Some people have skeptical opinion about mixing art and computer technologies. But you shouldnt be conservative. Computer is a good assistant for people who fimiliarize with it.

Of course, working with computer, even simple using of Photoshop, takes you to get some algebraic skills. You can improve your mathematical knowledge with growing-stars website. It will help you with systematical online lessons. So, when Photoshops interface and working with computer technologies arent a problem, you can use your imagination to create beautiful or conceptual manipulations, mixing photography, drawings and technologies. Some photo-artists use Photoshop just for tuning lights and creating accents to get special atmosphere or pick out the most important details. Some of them use a lot of medias and create works in which you can hardly guess, where the photography ends and imagination begins. It can be magical, conceptual or emotional work, its purpose is to express artists soul, feelings and minds.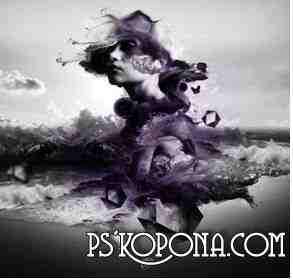 Heres an example of work that carries a digital artist.
As you can see, the simple picture had been turned into the work of art with digital tools. So the Photoshops possibilities open new horizons for creation and, may be, soon it will get avowed and the new wave of art will appear.